January 4, 2018
SNOWBALL will be new and improved for 2018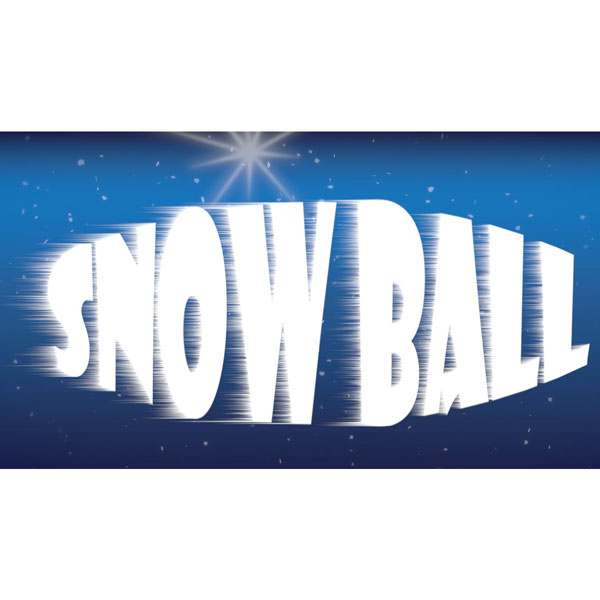 We sent out two surveys a few weeks after Snowball 2017: one to people who attended the event, and one to those who didn't. The number of responses was awesome, and the feedback was enlightening. So the committee went back to the drawing board and tweaked the problem areas of the event to make Snowball 2018 the best event yet.
Here are some of the changes being made:
Venue
Our first Snowball at Park 33, in 2015, was so successful that the bar lines were too long and the dance floor was too packed. For 2016 and 2017, we moved the event to the Encore Event Center at iPlay, but your feedback showed the opposite: the venue was too big and not as intimate.
For 2018, we are moving Snowball to Aurum Events & Catering in downtown Freehold which, we believe, will provide the ideal layout and space for this fundraiser. We think you'll agree.
Food
Snowball 2017 had good news and bad news. The good news: we had more people than anticipated. The bad news: the venue ran out of food. Some people arrived late and many stations were already closed. That won't happen again. Aurum has assured us there will be plenty of food at the carving stations and hors d'oeuvres  from walk-around servers.
Drinks
Open bars are expensive. And some people don't drink. So rather than lose money, we negotiated two drink tickets last year, plus a cash bar for anything else. Your feedback was brutally honest: Nobody liked it.
We listened. Snowball 2018 will include an open bar for the same $65 ticket price as last year. We're holding the event on a Friday night to offset the cost.
Dancing
In addition to suggesting a smaller dance floor, your feedback asked for more dance music. The band received your feedback and will adjust this year's setlist to please the crowd.
Basket Raffle
People really enjoy the basket raffle, and it's the biggest source of donations from the event. So we took your feedback very seriously.
This year, we won't be projecting winning tickets like we've done in the past. We heard you. It took too long and detracted from the fun.
This year, we're trying something new. We will leverage technology to auto-magically notify winners via text message when their ticket is drawn for a prize.
Come back to Snowball!
Give us another try and let us know if these improvements make Snowball 2018 our best event yet!
Snowball 2018 will be held on Friday, February 23rd, at 7:30pm.
Admission tickets are available now on our website.
Can't Make the Date?
You can still participate in the Grand Prize Raffles! Winners need not be present.